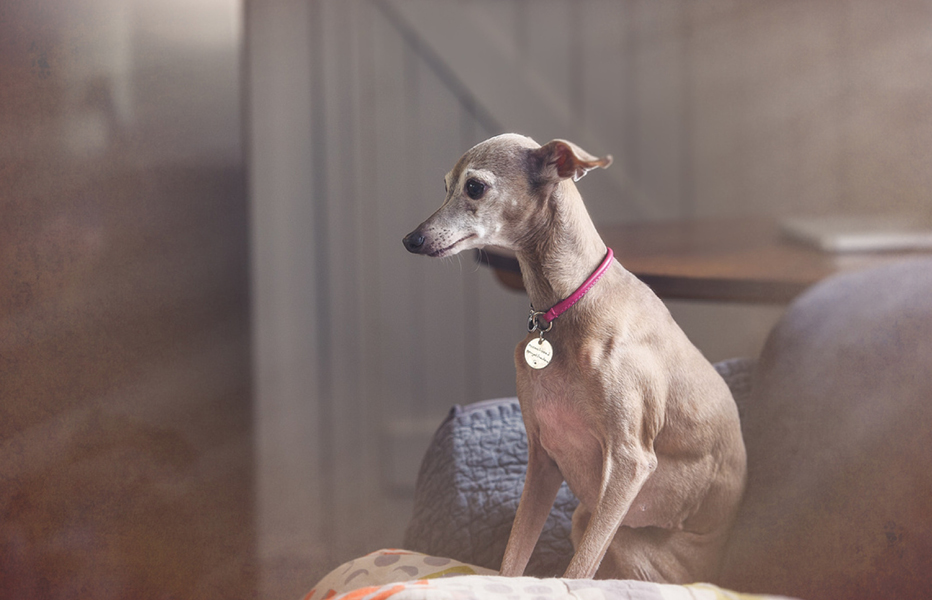 iheartwhippets is a charitable organisation dedicated to the love of Whippets. I established iheartwhippets in July 2012 initially as a fun venture to celebrate the quirkiness of the breed and to attempt to raise much-needed funds to help support organisations that rescue Sighthounds from appallingly desperate cases of neglect and abuse.
I set up a Facebook page followed by a website dedicated to furthering my efforts and hosted online auctions, photography competitions and raffles. I organised tea parties, meet and greets and held other fundraising gatherings all targeted at building awareness for the project and ultimately raising funds to help Sighthounds. As well as providing a tremendous amount of enjoyment and amusement, iheartwhippets has been a surprisingly successful fundraising vehicle, donating approximately £100,000 to date. The project is now firmly established with two biannual online auctions: the Spring Auction commencing 1st May and the Christmas Auction, commencing 1st November.
Sourcing unique and bespoke items is a particularly favourite aspect of organising the auctions. I'm constantly seeking out new ideas for beautiful and utilitarian items to add to the auctions by visiting artists' open studios, galleries and exhibitions, researching products online, exploring personal recommendations and sifting through an eclectic range of arts and interiors magazines. I maintain detailed records of all ideas and inspirations (and the items I'd just like for myself!) as well as forging relationships with a wide variety of potential and promised benefactors including artists, makers, designers, hoteliers and lots of dog 'lifestyle brand' companies.
iheartwhippets has been blessed with many generous donators. As the project continues to flourish, it is testament to the hard work and charitable ethics with which it was established. I continue to support iheartwhippet's benefactors by promoting their work, products and websites via social media wherever I can in an attempt to repay my gratitude for their support. Without such generosity, iheartwhippets would simply never have been able to raise the funds it has for needy hounds.
Previous beneficiaries who have received money from iheartwhippets auctions include; Scruples Whippet Rescue, Kim's Home for Elderly/ Abused Dogs, Galgos del Sol, The Greyhound Sanctuary, Birmingham Greyhound Protection, Just Whippets Rescue, Greyhound Gap, Forever Hounds Trust, Makants Greyhound Rescue, The Italian Greyhound Charity, Erin Hounds and several others. Plus, an auction was held recently to raise money to help with the devastating fires in Australia - the money raised was donated to Wildlife Victoria (45%), WIRES (45%) and the Australian Red Cross (10%).
---
Robert James Clarke - "I have done a lot of dog charity work over the past few years and what struck me about iheartwhippets was the remarkable spirit of firstly, the Sighthounds with their utter cuteness and secondly, the brilliant Paola Marra with her gall and drive... I love iheartwhippets and to be part of the contributors is an honour"

Lorraine Corrigan - "When I first saw that iheartwhippets was running an online auction I had to offer my support. They were raising funds for Scruples Whippet Rescue.... without whom, I would not have my three rescue dogs. I had to give something back. The friendly response and appreciative response from Paola was an added bonus. Being involved with iheartwhippets has brought me into contact with a whole new network of dog lovers. It also gave me much coverage through social media which helped launch my dog sculpture business. I am most grateful to iheartwhippets and will therefore continue to support their projects…."

Redhound for Dogs - "Redhound for Dogs has supported iheartwhippets by supplying auction prizes because we love all Sighthounds and Paola does such amazing work to raise money for the ones who find themselves in need through no fault of their own. It is a fantastic organisation and one we are proud to support".
Sally Muir - "I like to support the iheartwhippets auctions, because they're brilliant and always support worthwhile charities. I'm happy to help out and there are always such interesting and unusual things in the auctions that I always bid as well'.

Charley Chau - "We're proud to support iheartwhippets and only wish that we could do even more! The iheartwhippets community is great fun – lots of fab pics and silly stories about Whippets being, well Whippets, but there is a serious side to what is being achieved through this "little" Facebook page – support and advice for dog owners on health and welfare, raising awareness of dogs in rescues that need homes, and of course the fundraising. Paola Marra deserves a medal – a big one with MBE written on it. The iheartwhippets auctions that are run twice a year, and all the other "stuff" that Paola does to support dog rescue charities, often smaller rescues that really benefit from the extra publicity, is simply astonishing. Rare to find a person who is so selfless and so committed to helping hounds in need. All we can say is: if you have an opportunity to get involved with iheartwhippets then get involved!"