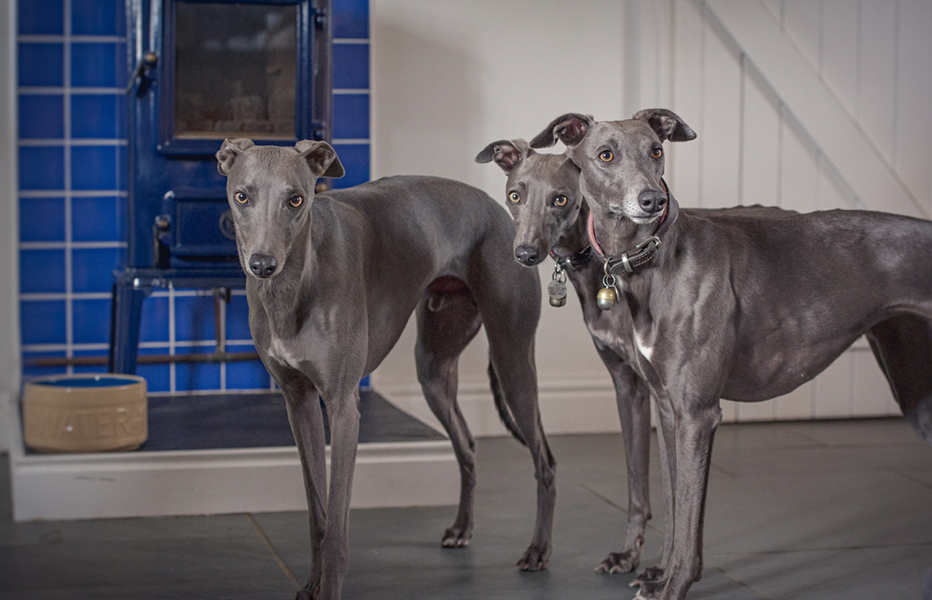 Please read the iheartwhippets Manor Terms and Conditions before completing the Registration Form. The following Terms and Conditions are designed to ensure that your dog(s) will be happy, comfortable and safe during his/her stay.
I cannot take dogs that are aggressive or out of control. I require that male dogs are neutered. I cannot take bitches in season.
Where possible, I prefer to meet new dogs before they board with iheartwhippets Manor to ensure that they will be happy with the resident dogs and any other dogs that may be staying. If this is not possible, I reserve the right to refuse to take any dog that appears to contravene item above.
Your dog should be up to date with standard vaccinations. Vaccination for kennel cough is not necessary. Please bring the vaccination certificates with you when you arrive. Your dog must be free of fleas, ticks and worms and up to date with treatments.
In an emergency or if your dog becomes ill, I will make every effort to contact you or your nominated emergency contact. However, your dog's best interests are paramount and I will take your dog to my vet, (Companion Care Vets, Truro OR out-of-hours emergency C-Vets, Truro) for treatment. Any treatment given will be at the discretion of the Vet, and payment will be your responsibility. Sadly there are occasions when dogs can pass away very quickly and should this happen whilst in the care of iheartwhippets Manor, you will be contacted immediately to discuss your wishes.
Please declare any on going or recurring medical problem that your dog may have and also any behavioural traits on the Registration Form.
No dog(s) will be taken off iheartwhippets Manor's grounds and will walk off the lead unless expressly requested by the owner(s) and the appropriate section signed on the Registration Form.
To minimise disruption to your dogs routine, I will feed at their usual time and ask you to provide sufficient of his/her regular food to cover the duration of their stay. Please bring your dog(s) bed, collar, lead, food and medication.
Dogs that show aggressive tendencies towards ourselves, our dogs, or other dogs in our care, should its behaviour become uncontrollable or a nuisance beyond reasonable acceptance, will be placed in a boarding kennel at the owner's expense with a £10 transfer charge.
You agree to be responsible for any additional charges, including but not limited to, payment for damage caused, vet fees and any additional food required. These charges must be paid on collection of the dog.
A 50% non-refundable deposit is required to confirm a booking. The balance is due on the day of the dog(s) arrival at iheartwhippets Manor.
I accept cash, cheques or BACS. Bank details will be given on request. Deposits are non-refundable.
All cancellations of a booking must be made, in the case of Day Care - 48 hrs in advance, and Home Boarding - 7 days in advance.
Boarding is charged per 24hrs from 9am to 9am. COLLECTION IS STRICTLY 9AM. Daycare charges apply if collection is made after 9am.

If for any reason your return is delayed, please let me know as soon as possible - charges may apply.
Owners are liable for any damage caused to the premises or its contents by their dog.
EVERY effort will be made to keep your dog safe whilst in the care of iheartwhippets Manor, but dogs are left at their owner's own risk and iheartwhippets Manor accepts no responsibility for any injury, illness, death, theft or public liability for the owner or their dog whilst visiting or in its care, therefore the owner is deemed responsible and iheartwhippets Manor is released of any and all such liabilities, unless any of the listed is caused of a direct result of iheartwhippets Manor's negligence.
Your dog will be photographed during its stay with ihearthwippets Manor. These images may be used on our Website/Facebook/Instagram, etc. unless you specifically request me not to do so. Any such request will be noted on iheartwhippets Manor Registration Form.
Due to licensing restrictions no children under 18 are allowed on the property during your visit.